FlowerTrials 2022
FlowerTrials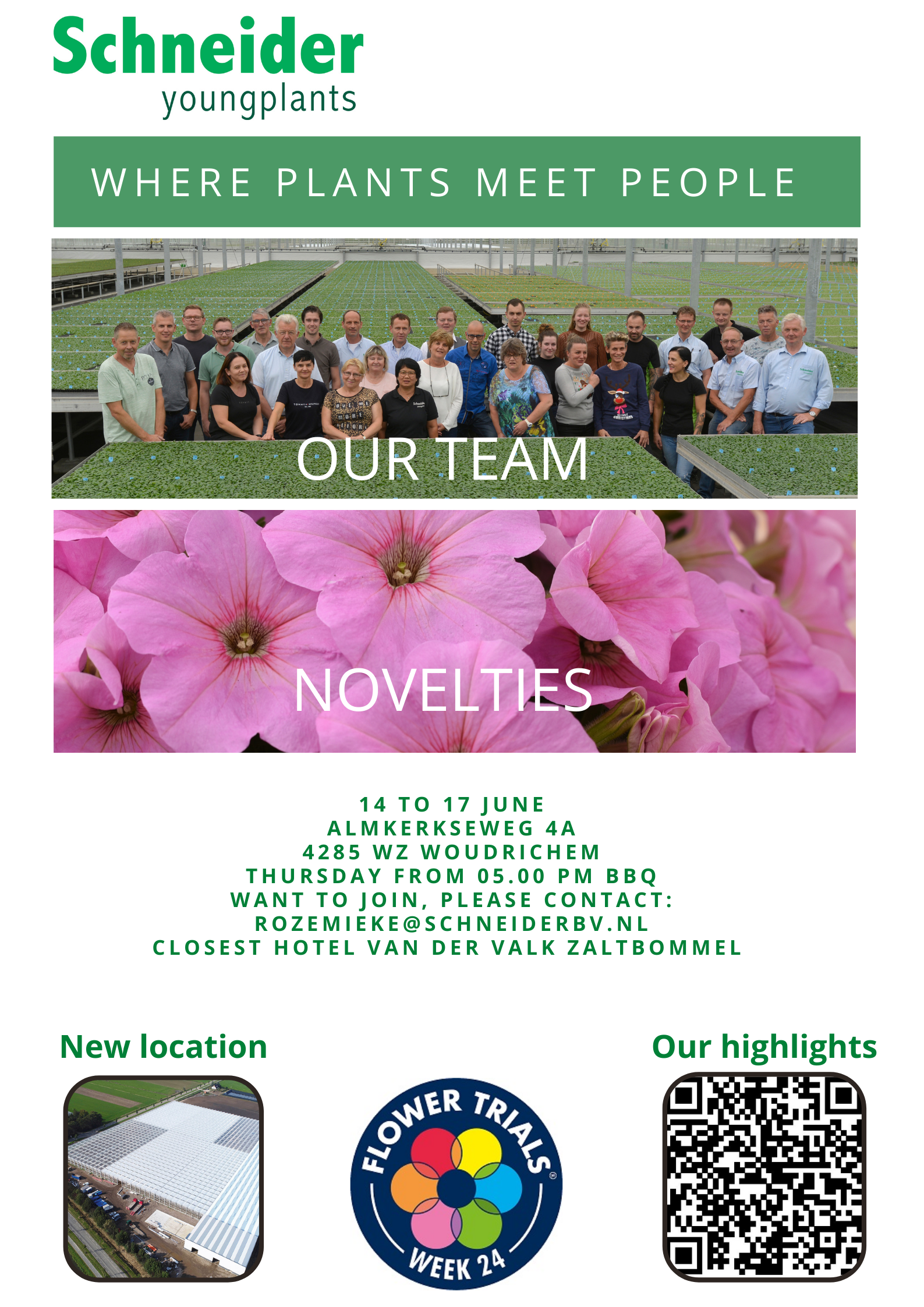 FlowerTrials
Welcome to the FlowerTrials 14 to 17 June new location, Almkerkseweg 4a in Woudrichem When do you visit which company? There is more than enough choice, so we are happy to make you a proposal: The new Schneider company. The official opening will take place on Tuesday morning at 12.30 AM. The local music association will provide the musical accompaniment and the alderman will be there to officially open the building. You are most welcome to attend The rest of the weeks, our Flower trial will be open from 9 am till 5.00. We will also serve a BBQ on Thursday afternoon from 5 PM.
Walk-in day
Saturday 18 June from 10 AM to 15 AM you are welcome, Alkmkerkseweg 4 a in Woudrichem
This walk-in day has several objectives:
We will invite our neighbors and friends to take a look at our modern nursery and also to promote horticulture.
Curio Prinsentuin Andel is present on this day to stimulate young people for this wonderful profession!
We look forward to seeing you today!