Schneider-Benary Viola Trials
On Thursday, 10th October 2019 Benary, in co-operation with Schneider youngplants has organized an open day for Viola and pansy growers at the nursery of Gerrit Aarninkhof in Denekamp, The Netherlands.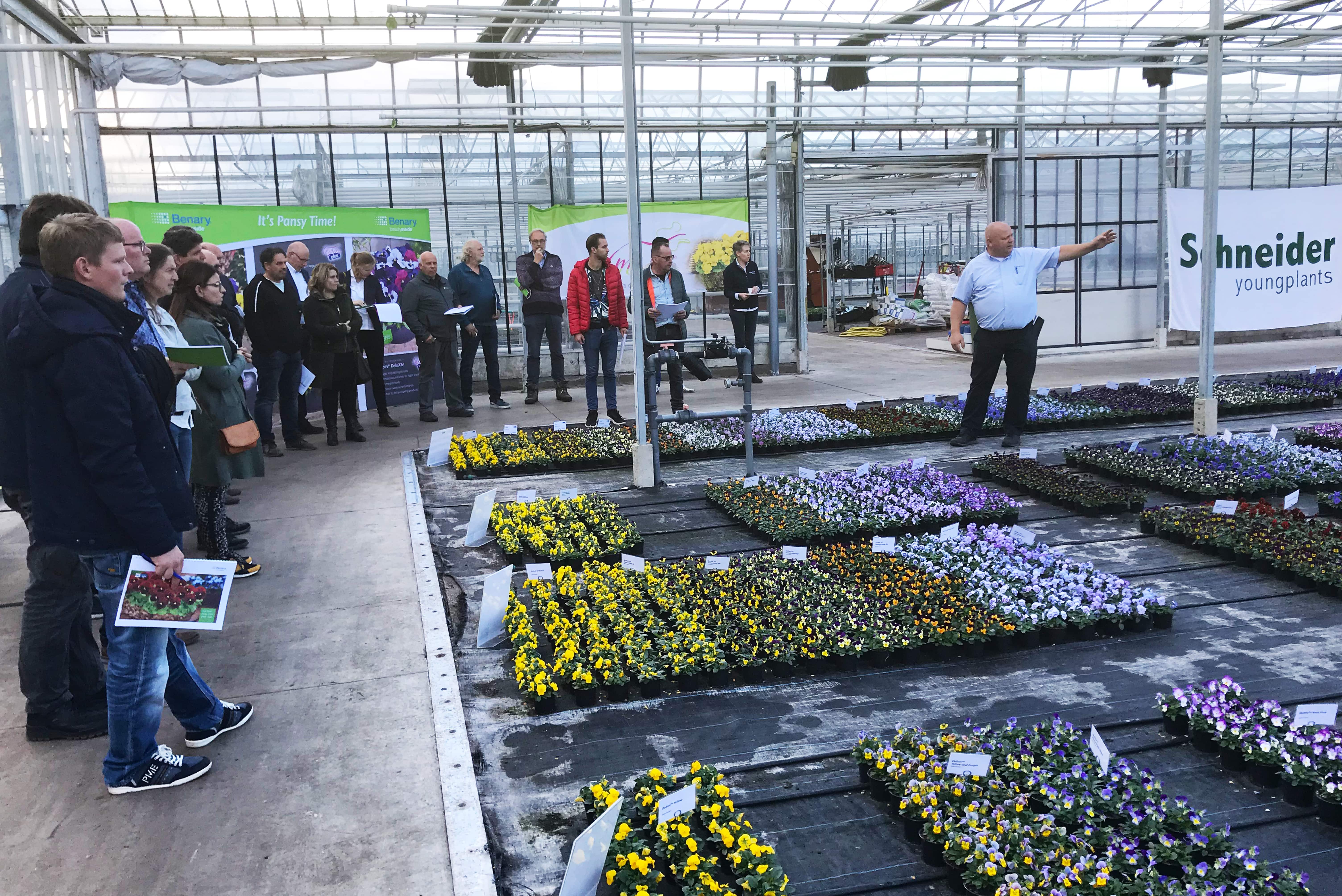 More than 50 top Dutch Viola growers were present from all over the country, as well as growers from Germany.
Besides the latest genetics of the Benary breeding, the extensive Viola trials presented in total 20 different series from 7 different breeding companies, both in the Viola wittrockiana and Viola cornuta range. All the plants were grown under the same circumstances by grower Aarninkhof, and they have been also treated with the same PGRs. This gave both growers and Schneider a great opportunity to analyze and compare similar varieties from different breeders.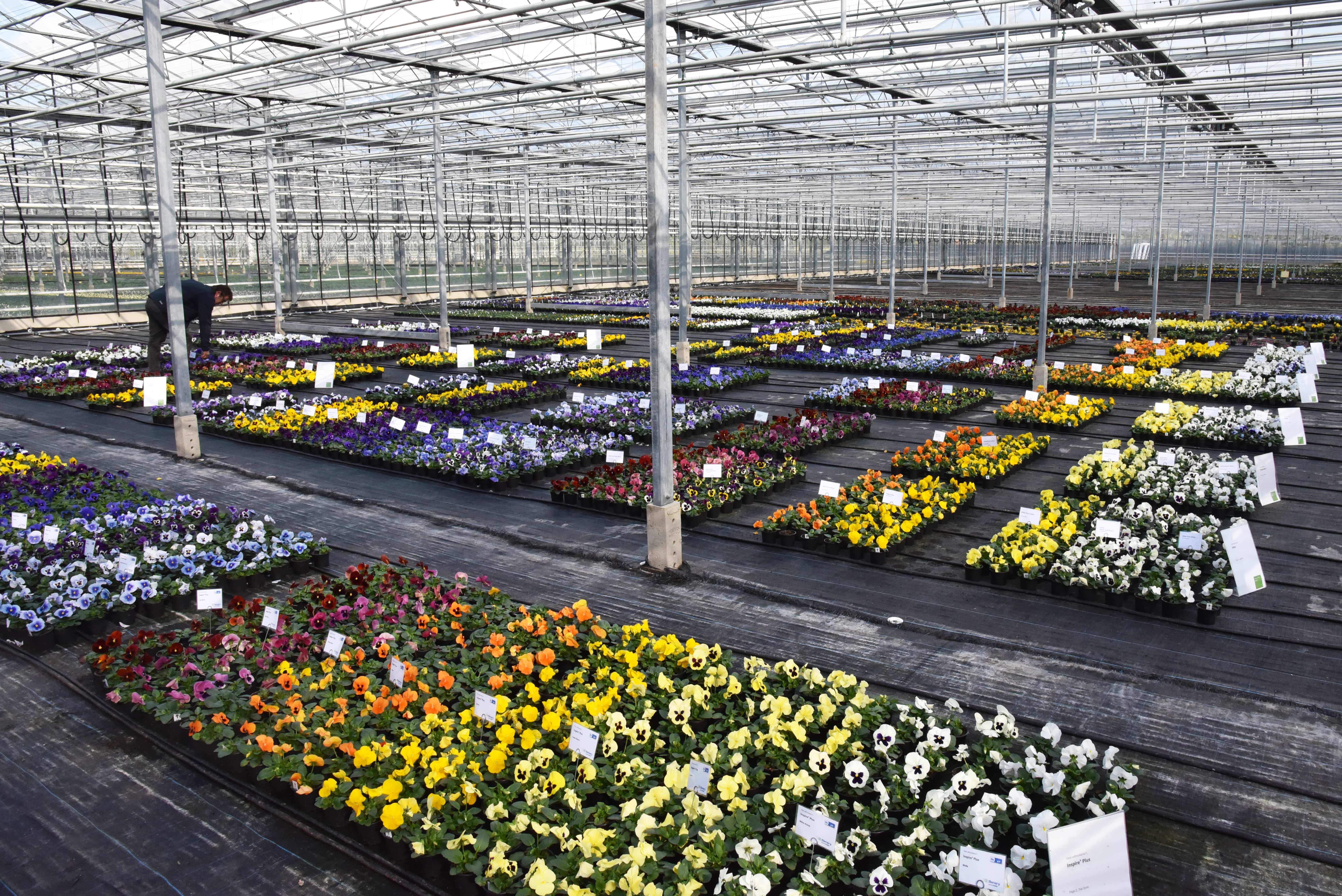 The plants were grouped by color-range, therefore it was easy to observe the differences in plant habit, flower yield and coloration among the different series.
One of the most interesting varieties of the trials was the new improved Viola wittrockiana Inspire+ Yellow Blotch. The plant is stronger, better looking and the flowers stand completely upright. These improved characteristics make this eye-catchy color easier to sell on the shelves of the garden centers.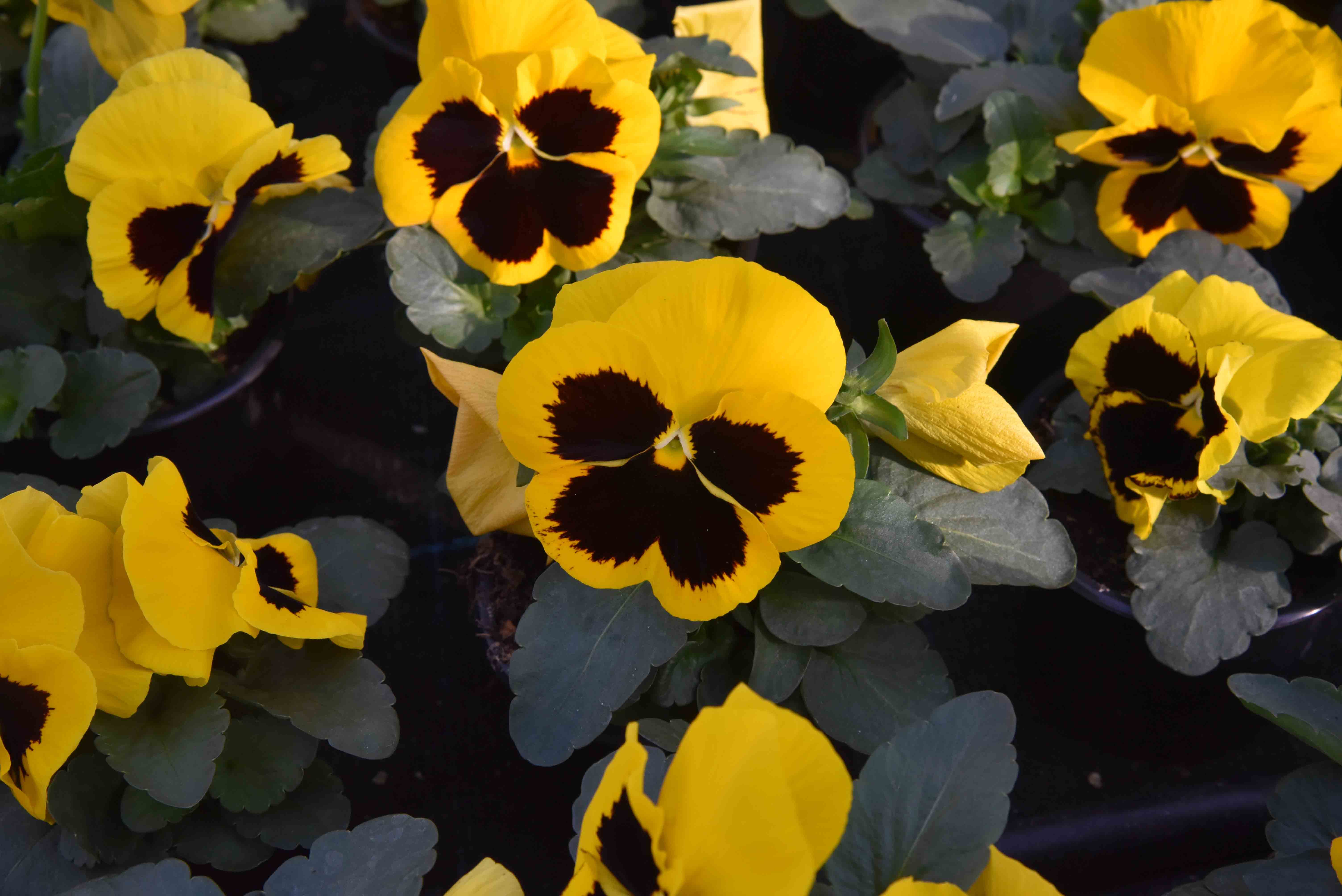 Those present were updated on the latest regulation changes with regards to the usage of PGRs, as well as on the latest research results, by Martijn Gevers, senior consultant at Delphy Research and Adviser Agency.
The day was topped with a barbeque, serving as a good opportunity for the growers to meet and share experiences with fellow Viola growers. Certainly an occasion to be repeated in the future!
Schneider has been offering the Viola wittrockiana Inspire+ and Inspire DeluXXe series from Benary already for many years now. However, from this year, the plants are presented to the market under the original name. In addition, well-performing varieties in beautiful and special colors from other breeders have been selected and added to the Schneider collection. Besides that the young plant producing company offers extra large flowered pansies in the Major series, as an addition to the Inspire DeluXXe program. The Viola cornuta Cornet series encompasses a colourful selection of the best varieties on the market, including some varieties of the Admire series of Benary.